Sweet Simplicity Feeders
Our Handmade Sweet Simplicity Hummingbird feeders are the perfect addition to your garden. Unique and beautiful art for you and the hummingbirds to enjoy.
See All Feeders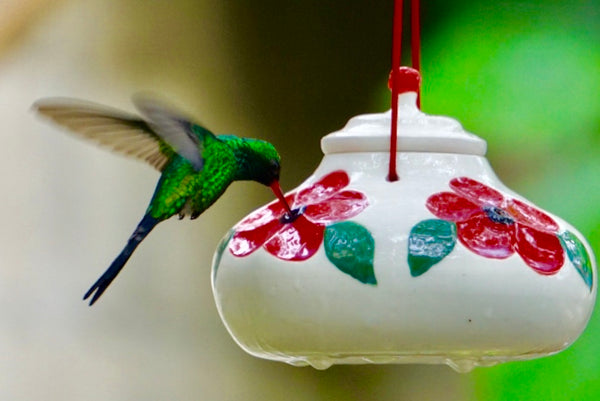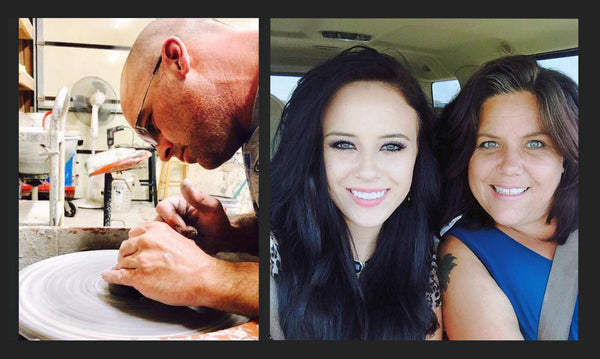 Family owned and operated
After making themselves a hummingbird feeder and sharing their creation on social media, the requests started coming in for the Woolf Family in Enid Oklahoma to make hummingbird feeders for others. Husband, Brian Woolf spins the pots and lids on the wheel and carefully trims them to perfection. While wife, Angie and daughter, Breanna carefully make each flower, petal by petal. They also offer hand poured ceramic hummingbird feeders. Each one poured from their handmade molds. All of their art is carefully hand painted. Together, they create beautiful, collectible art for your garden, that the hummingbirds are sure to love! 
Hummingbird Safe Design
Glass Glazed inside and out.
Hummingbird Pots Hummingbird Feeders
Our hummingbird feeders are made from handspun pottery clay and only food safe, non toxic glazes are used to provide a smooth, glass glazed hummingbird feeder inside and out. Easy to clean and safe for our little jewels. Pottery also keeps nectar cooler on hot summer days!  We also make the feeding port holes less then 1/8 of an inch to keep the wasps and bees out of the feeders. Making our feeders not only attractive but also practical.